Axiski is USA best seller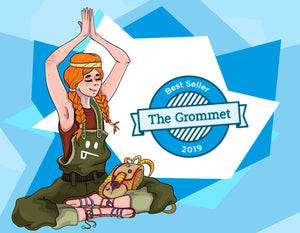 Axiski becomes 2019 best seller across the pond for The Grommet in the USA!
Last year we made the ultimate leap across the pond to launch our boards in the United States of America - The land of opportunity, and boy did it give us one!
We found a great company (or well, they found us to be more precise) called The Grommet who loved our product and welcomed us into their fabulous family. The Grommet specialise in finding new and unique products to present to their millions of customers and we're thrilled to say that Axiski was well received among those customers who made Axiski one of The Grommet's 2019 best sellers. EPIC!
We'd like to take this opportunity to thank The Grommet for their amazing support over the last 12 months - You've been super!